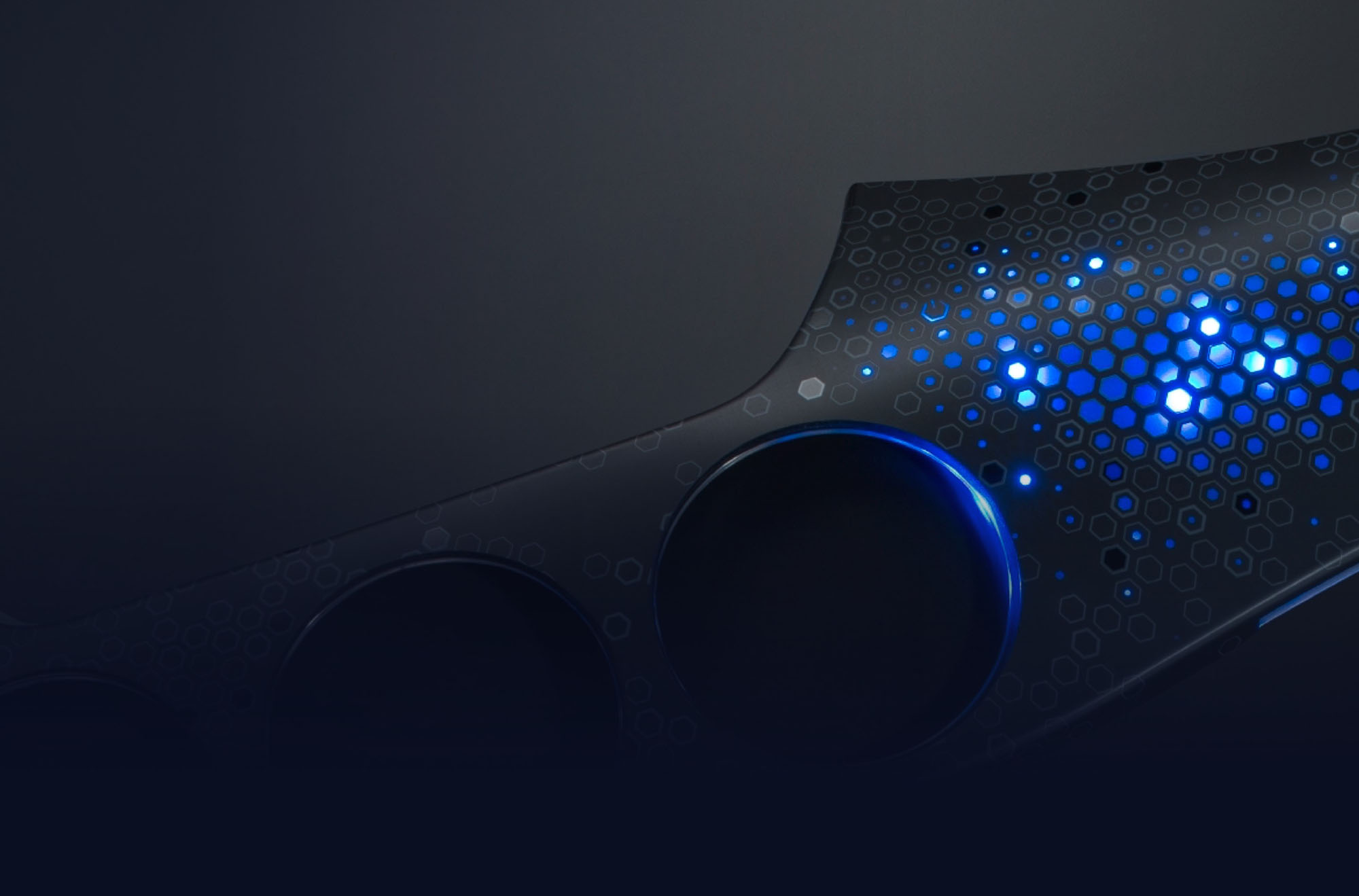 HMI has become an integral part of the interior. Whether roof top, door trim, center console or steering wheel: HMI combines design, functionality and intuitive operation to create an extraordinary experience for the driver. KURZ has developed numerous award-winning HMI solutions, for example: Cloudy Feathers, a backlit door trim with day-night design and touch functionality.
Cloudy Feathers
Sophisticated Shy Tech design ABC Award 2018
The prize was awarded for Cloudy Feathers, the overall concept of the door trim including surface design, light effects, and touch functions in the Future, Mobilty and Parts category. Interacting backlighting effects and touch functionality are using PolyTC® sensor technology from KURZ subsidiary PolyIC.
Networked backlighting power
Backlighting with depth effect: In collaboration with BURG Design, a subsidiary of the KURZ Group, we offer silk-screen printing designs that have a special depth effect when backlit. This significantly expands the creative possibilities. With Print Mold Design (PMD), you can create pure atmosphere and emotion: Through surfaces that combine transparency, haptics, and atmospheric light with numerous practical functions.