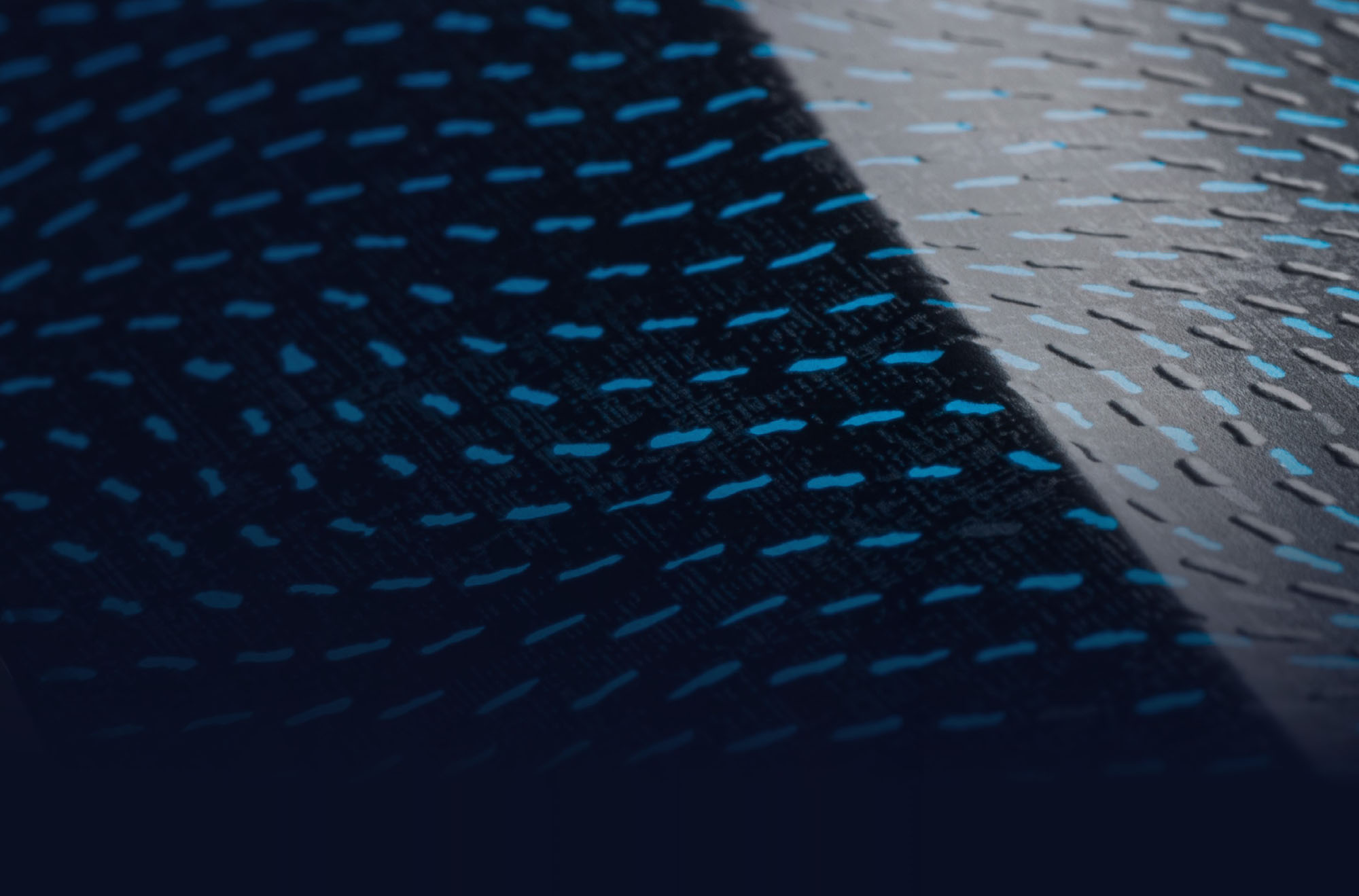 In-Mold Decoration IMD
For special surfaces
Automotive manufacturers will love this: Custom surfaces with tactile designs, and deceptively real looks of leather or ebony without wasting valuable natural resources. With In-Mold Decoration, shape and decoration are created in one go. What's more, IMD also works for recycled materials. Surfaces finished with IMD can be easily recycled again. Impress your customers with unique and sustainable designs that feel fantastic. Backlighting and touch functions add additional highlights on request.
Together with the plastic compound, the substrate with the attached decorative motif is pressed directly onto the wall of the cavity during the injection molding process.
Due to the temperature in the machine, the design dissolves from the substrate in the form of super-fine layers of lacquer and is transferred and adhered to the plastic surface.
Characteristic of the technological refinement of the technique is, above all, the fact that as a new aesthetic variant of In-Mold Decoration (IMD), plastic surfaces with a soft finish you can see and feel can now also be created. This gives plastic completely new haptic qualities and can inspire buyers with a special sensual experience.
Today even single-frame decorations with a side length of up to 1,000 millimeters can be transferred to plastic surfaces with high precision using IMD technology.
Why haptic effects will change the future of plastic surfaces:
Fabric, leather, and wood designs are given a tangible component and thus become deceptively real
Soft touch designs also optimize the sound of plastic surfaces, or similar
Touch user interfaces supporting the Shy Tech design are highlighted in a tactile and intuitive way
Design for Recycling: The recyclability of the decorated components remains fully intact
Thanks to the use of digital technology, tangible effects can be customized and promote special editions
The highly economical IMD technology is used for the production process
High levels of surface protection against scratches, abrasion, UV radiation
Suitable for different types of plastic
Can be used for recycled plastic materials