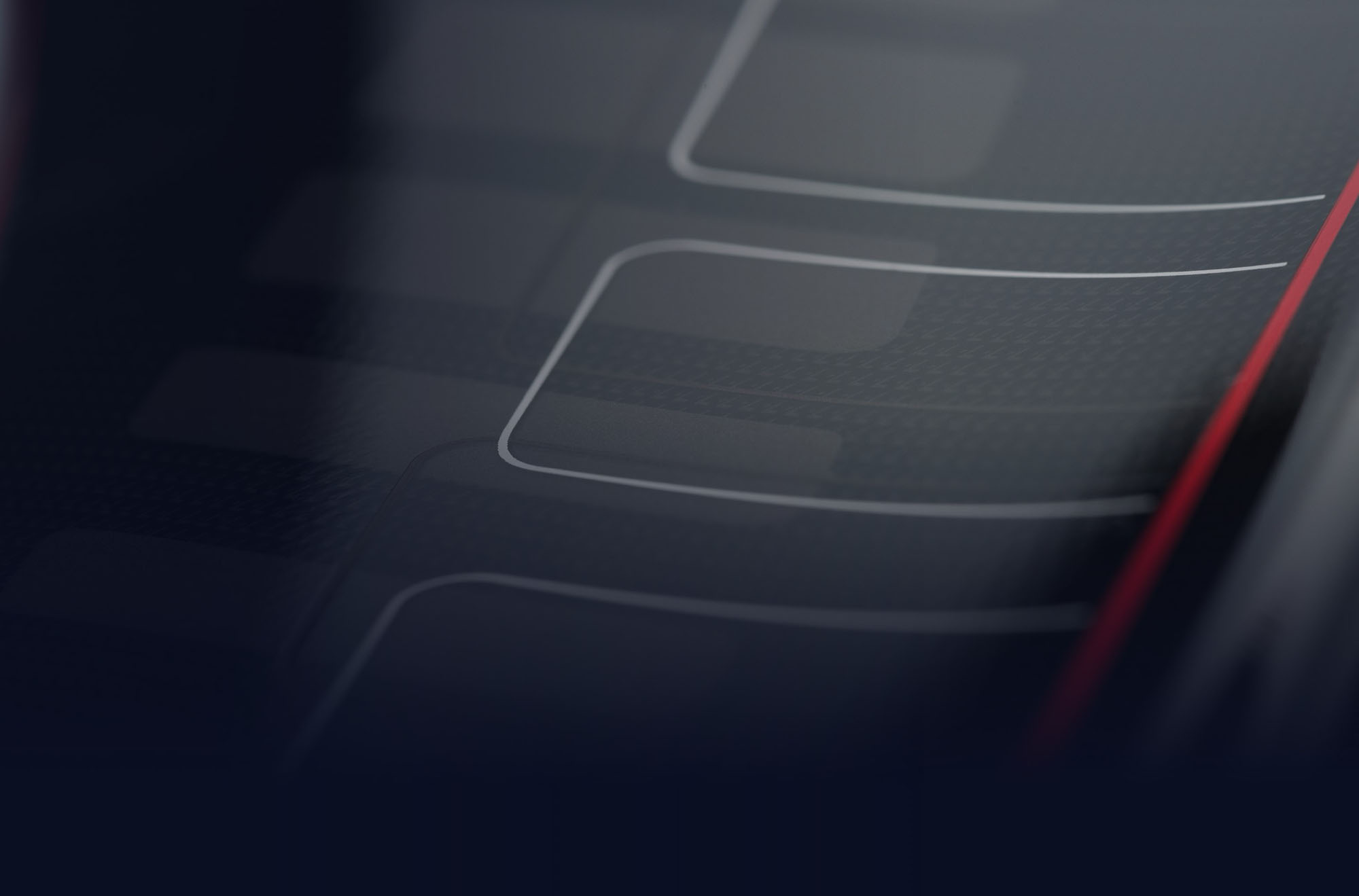 PMD (Print Mold Design)
For a spectacular interior look
The interiors of cars, whose design was created using the PMD process, offer a feast for all senses. They combine color, light, feel, and perfect shapes. In collaboration with our subsidiary, the silk-screen printing specialist, BURG DESIGN, we also produce complex geometries with design, light effects, a refined feel, and transparency effects. With special silk-screen printing technology, transparent plastic sheets are printed on both sides, and deformed, punched, and backinjected in line with the component geometry in each case. This creates sensual and fascinating surface designs: Deceptively real depths and matte/glossy effects as well as tactile haptics that are second to none. The interior transforms into a second home.
Silk-screen printing stencils are used to print the design, color by color. The high-precision controlled overprinting of colors creates the finest filigree and futuristic looks with a variety of coloristic effects. The plastic sheet can be printed on one side or on both sides.
In the next step, the printed plastic sheet gets its later plastic 'face' through thermoforming. It is shaped three-dimensionally according to the defined product geometry.
This is followed by 3D punching: here, the outer edges and profiles of the plastic element are refined, on the one hand. And on the other, custom punching is possible in this production step.
Highly efficient: Sensor functionality included
A further process step with injection molding completes the product. To integrate various functions, capacitive PolyTC® touch sensors can be fused with the plastic. This can be done via different technical methods: Through In-Mold Electronics (IME), Functional Foil Bonding (FFB), or OCA bonding. High-performance sensors in a transparent metal-mesh structure are provided by our subsidiary PolyIC in many variants and with superior quality.
Advantages
Spectacular effects; can be combined with many functions
Suitable for extreme geometries
Various effects possible
Can be combined with sensor technology for gesture and touch control or proximity sensors
Haptic designs feasible
Recyclable surface design
Process also suitable for recycled materials
KURZ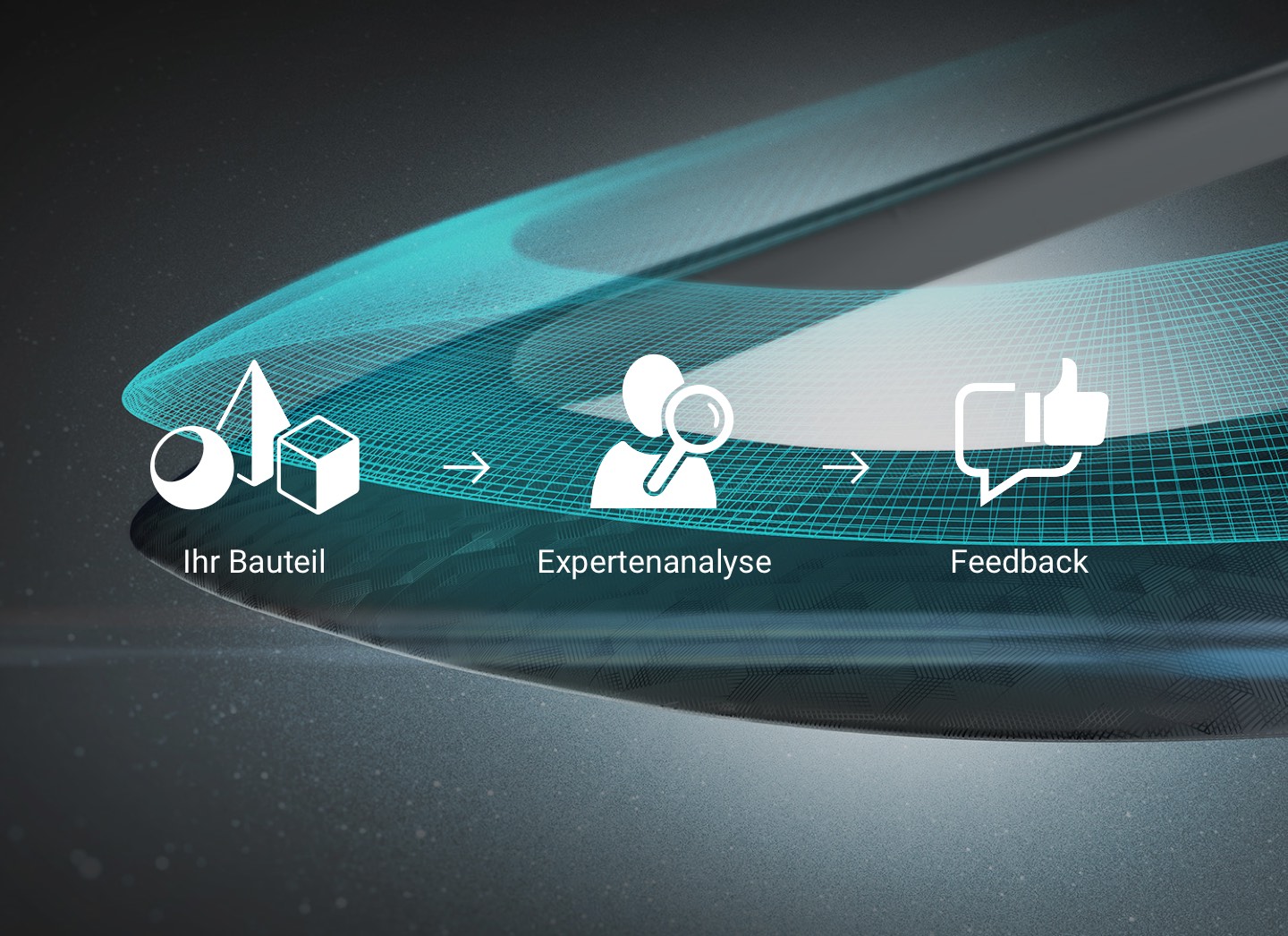 KURZ Part Advisor
Your solutions are sustainable, economical and successful if they are optimally thought through from the very beginning. Discover our Part Advisor and receive feedback from our experts within 24 hours.
Newsletter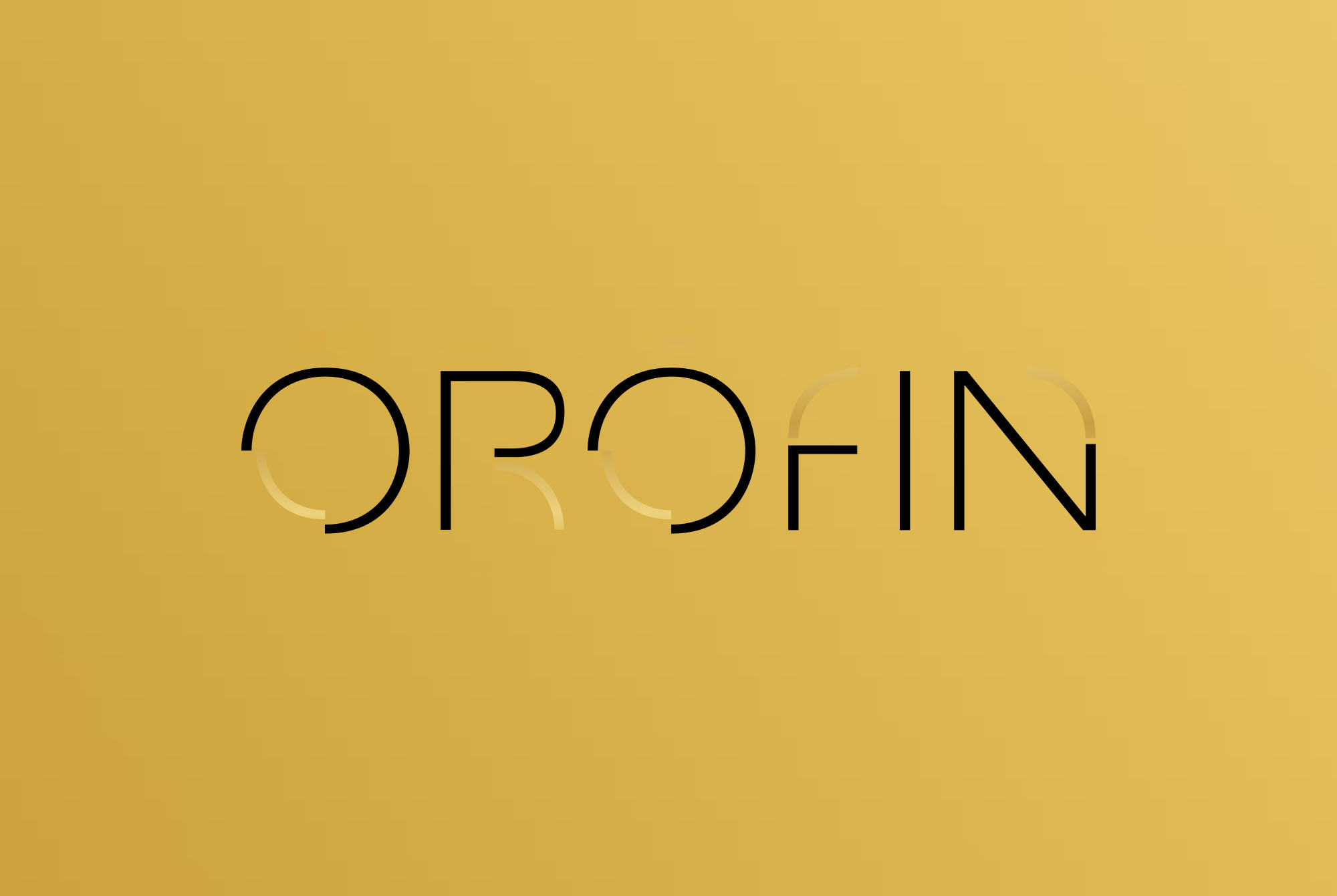 OROFIN – online
Magazine from KURZ
Take a look with us into the future of surface decoration and find out what is already possible today. Get inspiration and new ideas, hear exciting stories and learn more about innovations from the world of KURZ!
KURZ
Making every product unique
KURZ realizes this claim with more than 5,500 employees at over 30 global locations. KURZ is a world leader in surface finishing and produces in Europe, Asia and the USA according to the same high quality and environmental standards.