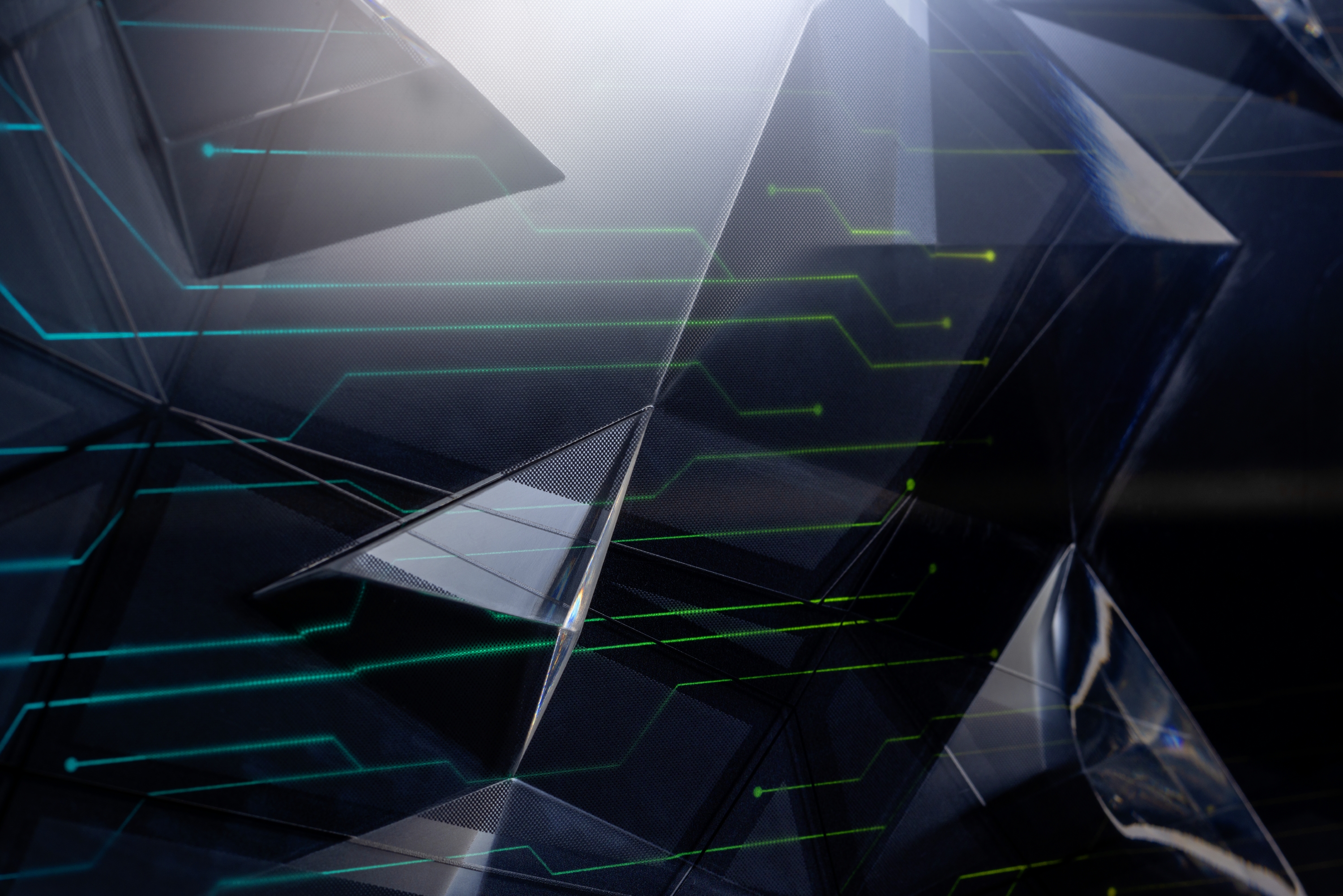 Above all, the e-mobility of tomorrow requires the HMI to be rethought and developed even further.
KURZ strives to be a solution partner and a hub of (new) ideas for the automotive industry, which is currently experiencing one of its greatest upheavals. Today, not only outstanding designs are required, but also integrated mobility concepts that can be efficiently and sustainably transferred to the vehicle. Life Cycle Thinking means we are continuously analyzing our production processes to make them more efficient. Our decorations are recyclable and can also be implemented with recycled materials - in the same high quality as with new material. In terms of production, we rely on renewable energy, 100% of which we generate ourselves in Germany. We produce worldwide in Germany, Asia, and the USA. For you, this means reduced transport routes and a smaller carbon footprint. Rely on KURZ and its strong network of partners and subsidiaries if you want to help shape the mobility of tomorrow!
Surface design
Fully exploiting surface potential
Wall box surfaces can display far more than just the charge level - for example, operating instructions, the remaining range with the current charge level, or the electricity tariff currently in use. Or the distance to the next charging station. Access authorization can also be regulated via functional decorations. The design possibilities are endless. Shy Tech design, backlighting, haptic surfaces, REACH-compliant metallization with chromium or indium - anything is possible. Of course, recycled material can also be used to decorate wall boxes. With innovative design solutions and decoration processes, KURZ is the engine and pacemaker for future-proof developments. Rely on the KURZ solutions expertise!
Wall box
How much design and technology potential there is in wall boxes, KURZ, Covestro and Sumitomo (SHI) Demag show with their sustainable wall boxes. The center control panel is produced using the efficient IMD process with green energy and CO2-neutral material.
The new importance of light on and in the vehicle
Brand-defining lighting design will shape the roads of tomorrow. It's all about light instead of sound. Since e-mobility is quiet, light will take on a new role. It's all about light instead of sound and individual lighting designs will replace the traditional engine noise. Light will also support communication with other road users, such as lane changes, planned braking, or battery charge status. Light is also conceivable for car sharing purposes or as a tool for highlighting promotional inserts. It provides clarity and orientation on the user interfaces inside the vehicle. In addition, backlighting creates a pleasant and individual atmosphere for the driver. In this field, KURZ also has already implemented award-winning solutions, such as the Cloudy Feathers design, a door trim strip with backlighting and day-night design.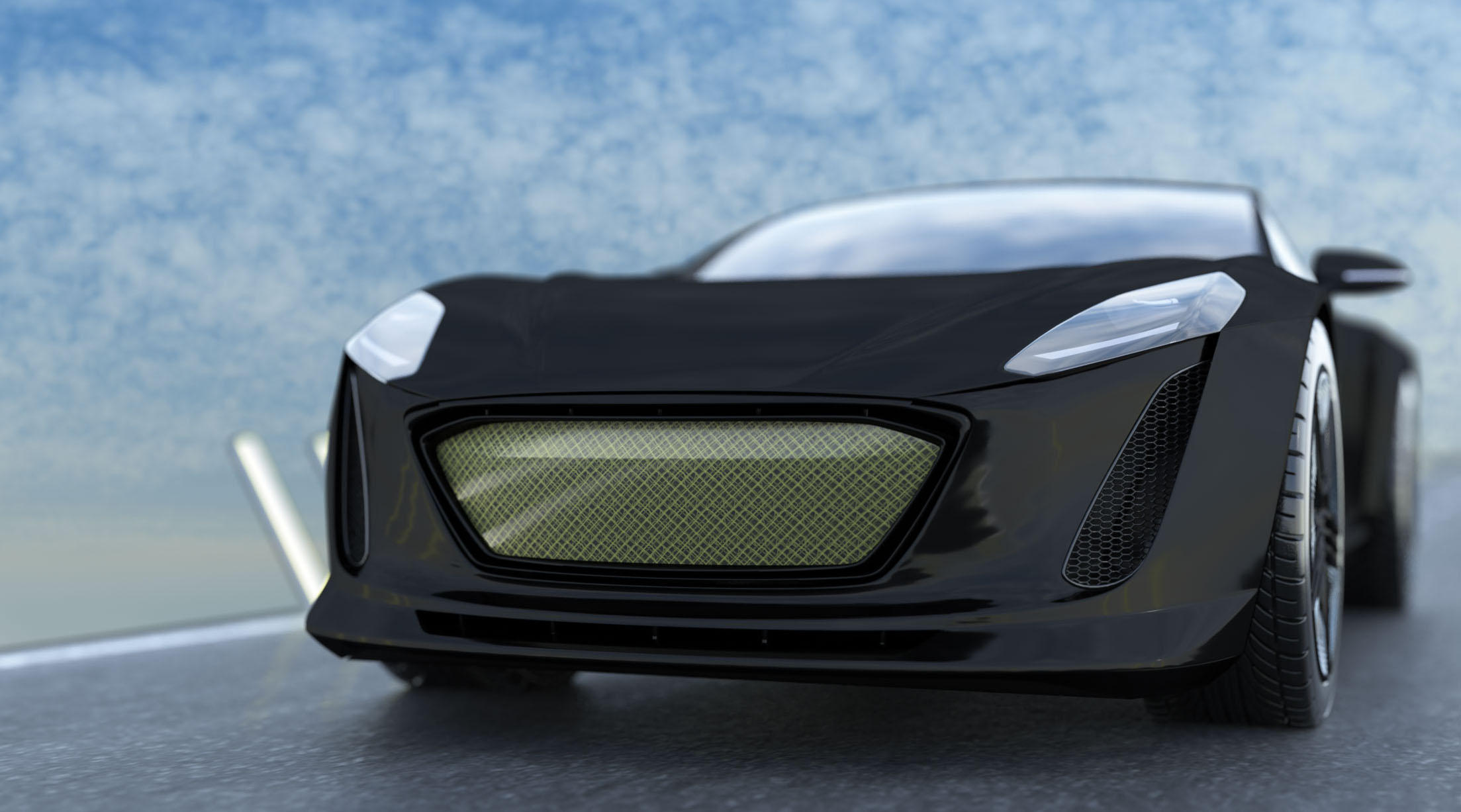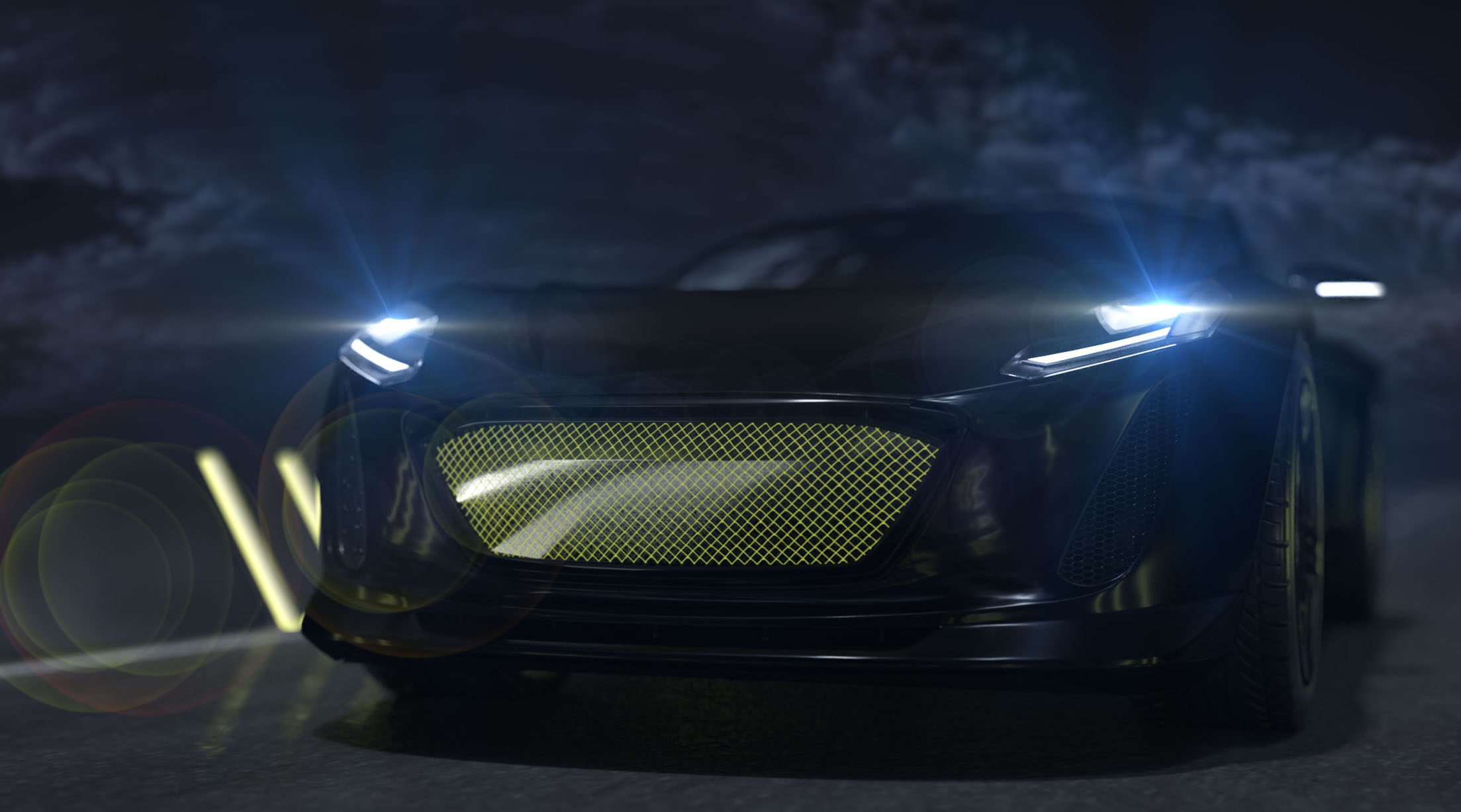 Show your brand
Design as a brand element
KURZ is at the forefront when it comes to designs for the future. We meet the demanding standards of the industry. What's more: Our subsidiaries and partner companies share the same definition of quality as KURZ. The KURZ subsidiary Burg Design is the specialist in automotive interior and exterior design in our network. From the logo in the door handle to the backlit and expressive exterior mirror, the company offers an infinite variety of solutions that showcase your brand. Your benefits at a glance: You only have one point of contact along the entire value chain. Rapid prototyping is as self-evident as sustainable decorations and processes that can be efficiently integrated into existing workflows. The decorations from Burg Design are also suitable for recycled materials and don't impair the recyclability of your products.
Holistic thinking
Design meets efficiency
The hallmark of true development partners: Stunning design and efficient processes go hand in hand. A major example is the Iconic Space Grille front panel, for which KURZ was awarded the ABC Award 2020. Not only does the front panel visually underline the brand statement. Intelligent lighting design enables communication with other road users. And it offers other emotive highlights that can be customized according to preference or model. For example, you can create individual color effects or play the tunes of your favorite band. Self-healing DECOPUR® surfaces give designs even more brilliance and stronger depth effects. In combination with indium-based metallization, gloss, matte, or brushed looks are given special highlights.
Decoration with ease
Carbon composite decoration
KURZ is also involved here as your development partner. Lighter components support a smaller carbon footprint. KURZ has opted for carbon composite for its interior design and is working intensely on the ongoing development of its decorations. This applies to exterior parts as well. After all, this material offers numerous advantages. For example, it is extremely stable despite its low weight. We attach great importance to a sophisticated appearance and an exciting and individual design. And best of all: With KURZ, hybrid lightweight construction and decoration are possible in a single step. A process specially adapted to this material combines all the advantages of the proven IMD decoration method.
KURZ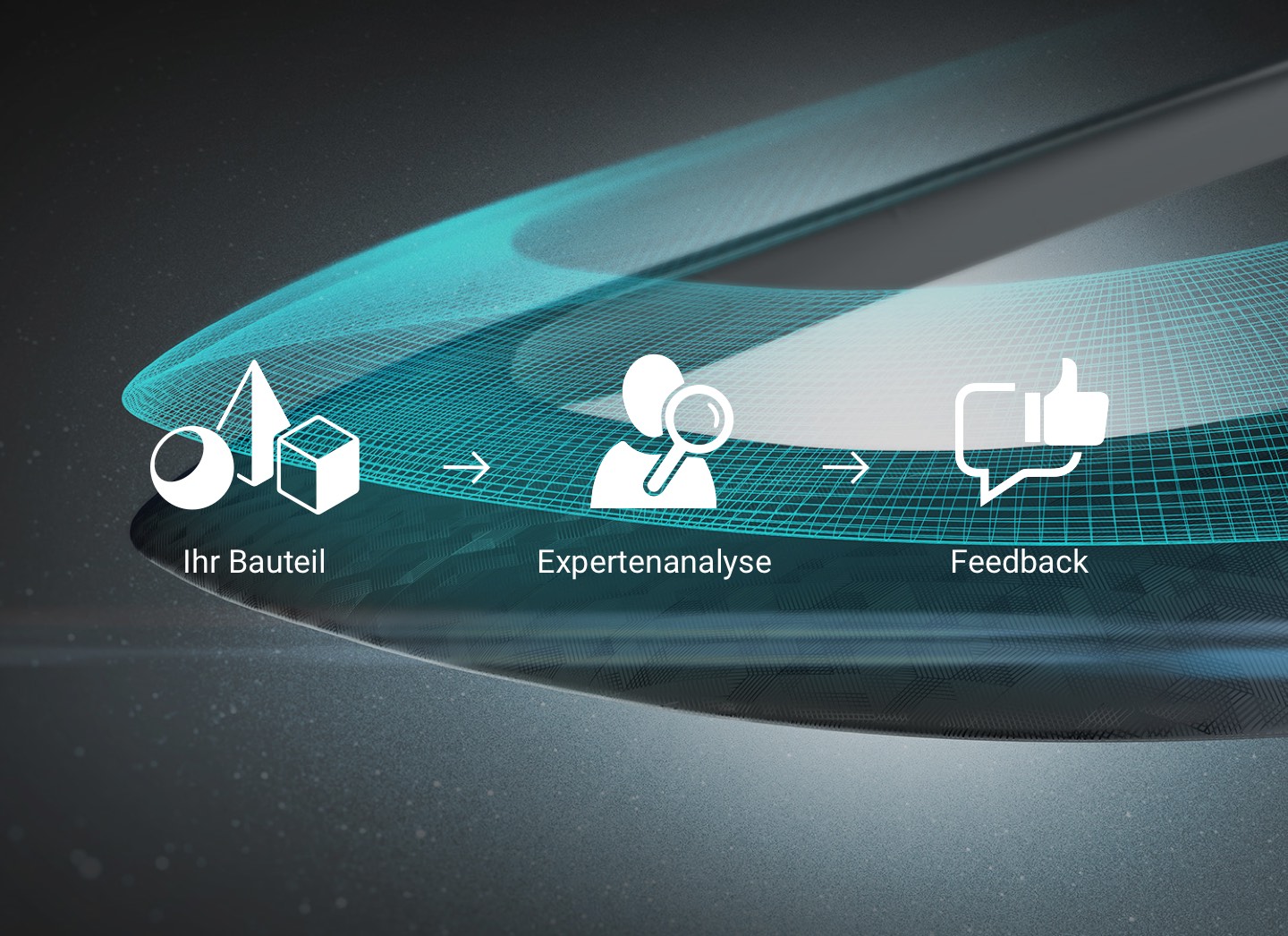 KURZ Part Advisor
Your solutions are sustainable, economical and successful if they are optimally thought through from the very beginning. Discover our Part Advisor and receive feedback from our experts within 24 hours.
Newsletter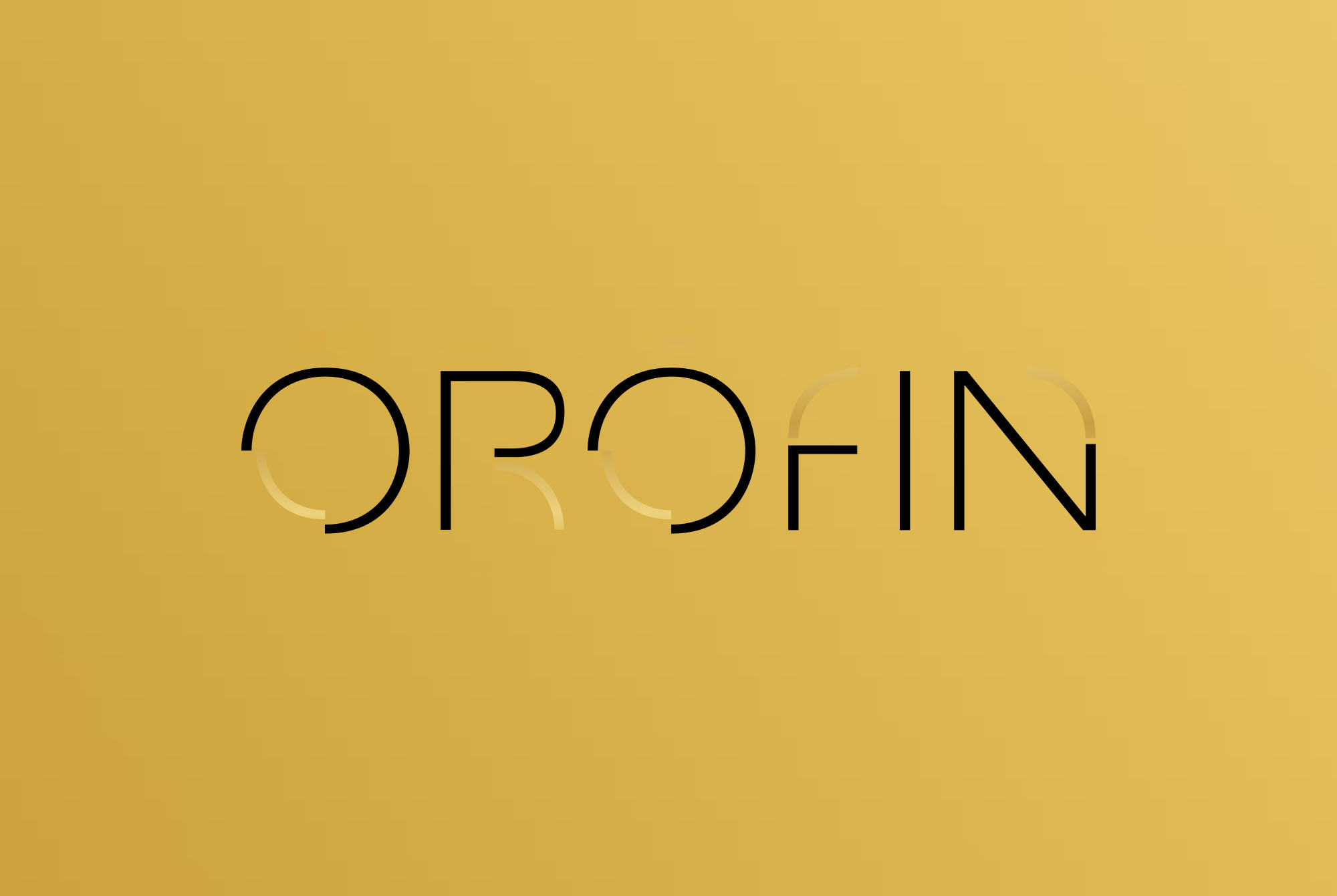 OROFIN – online
Magazine from KURZ
Take a look with us into the future of surface decoration and find out what is already possible today. Get inspiration and new ideas, hear exciting stories and learn more about innovations from the world of KURZ!
KURZ
Making every product unique
KURZ realizes this claim with more than 5,500 employees at over 30 global locations. KURZ is a world leader in surface finishing and produces in Europe, Asia and the USA according to the same high quality and environmental standards.