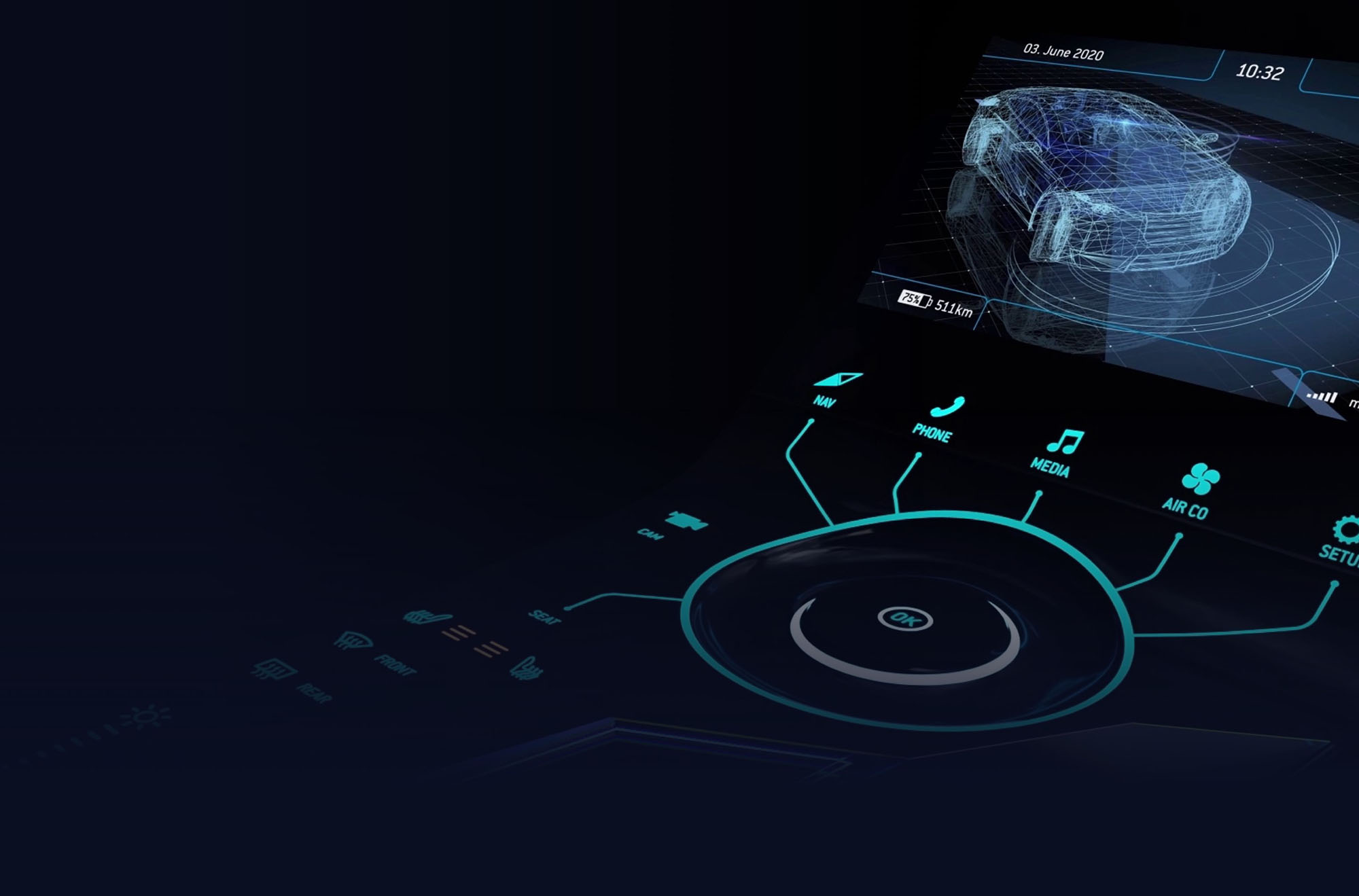 The innovation and design specialists at KURZ have done a superb job: Explore the Overhead Light Console (OHLC) concept, which projects logos or light designs onto the instrument cluster using projection technology.

Additional functions are controlled via touch and gesture. And there's more to it. Voice assistants dominate in the car, with everything hidden behind sealed surfaces. KURZ ensures that design, functionality, and safety go hand-in-hand for the driver.
The economical IME process creates a highly functional Shy Tech design in a single step. A one-step process for molding, decoration, and sensor application.
Advantages
All designs can be transformed into Shy Tech surfaces: Wood, metallization, haptic designs
Shy Tech can be combined with IMD BIOFENSE® hygiene protection
Components with KURZ decorations are recyclable
Components can also be manufactured with recycled materials
Backlighting and day-night designs possible
Homogeneous and smooth surfaces
In-mold electronics for integration of touch operation
Light design supports intuitive operation
3D geometries can also be realized with Shy Tech design