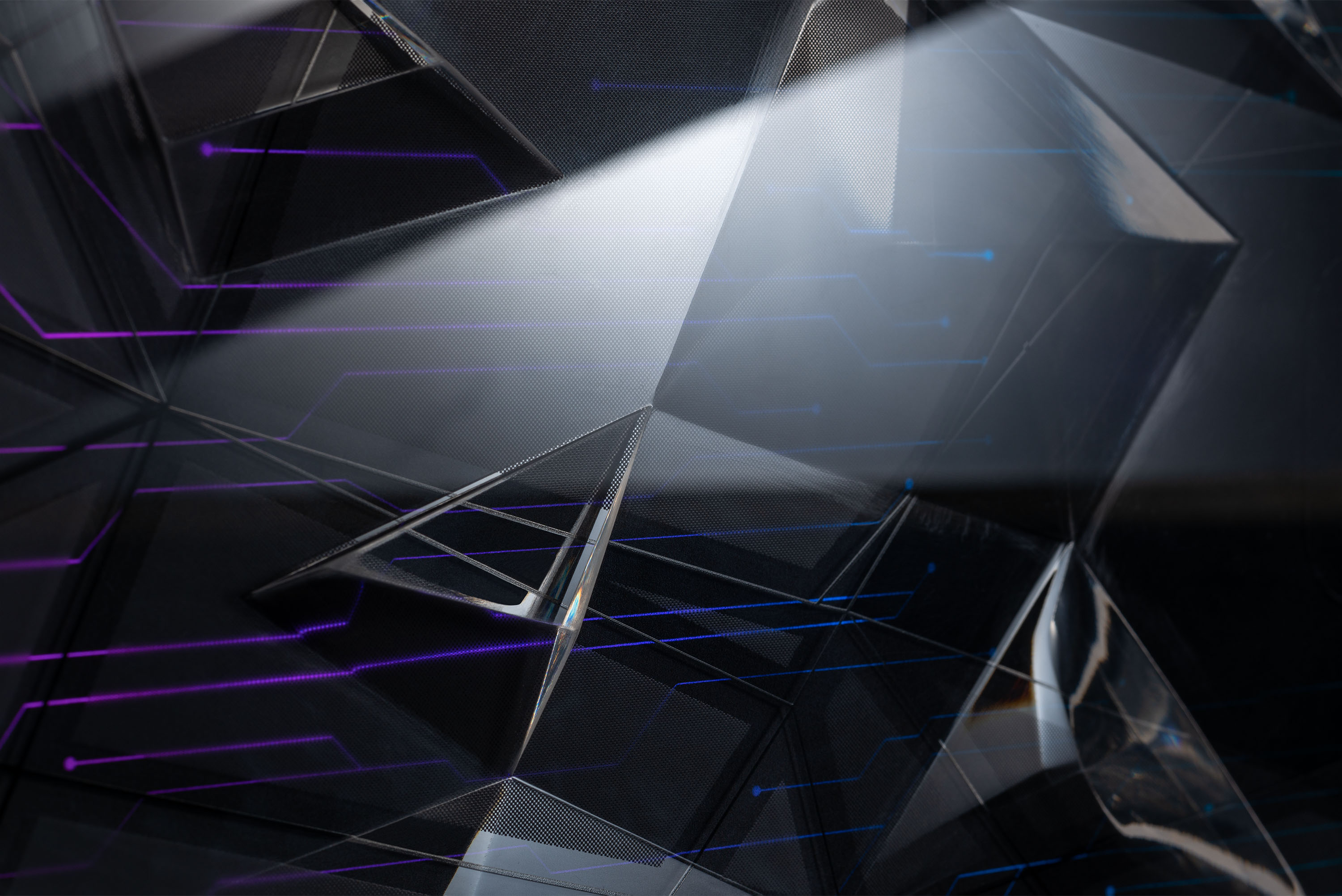 ABC Award 2020
Automotive Exterior Front Panel
We love challenges at KURZ and constantly blaze trails into the future. The German Design Council (Rat für Formgebung) has now recognized this by distinguishing our 'Iconic Space Grille' automotive concept with the ABC Award 2020 in the category 'Future, Mobility and Parts'.
Our forward-looking design concept for auto exteriors reinterprets the classic front grille, with the brand element remaining at the core of panel design. With the efficient DECOPUR® decoration, we are setting new standards in aesthetics: An enthralling prism pattern under the crystal-clear, smooth surface gives the panel a spectacular diamond appearance. Attractive lighting accents this crystalline effect during darkness for a visionary day-night design. Our front panel also uses color change to communicate signaling (orange), braking (red), and charging (green) externally. Yet the options presented by this lighting concept go much farther: The backlighting effects of our exterior panel could externally show custom color displays or your favorite music.
The automobile industry is changing faster than almost any other. And sustainability plays a key role. Autonomous driving and e-mobility are no longer just a vision of the future, they have become reality. At KURZ we are ushering in this era with visionary new ideas, like our prize-winning concept, 'Iconic Space Grille'.
In order to tackle the challenges of future automobile design, we have redesigned the grille. We are using it as a way to interact with other motorists, as a space for aesthetic lighting concepts, and for smart safety solutions involving other traffic participants. Our 'Iconic Space Grille' combines modern, sustainable technology with new design options: The smooth, closed surface of our exterior front panel conceals an exciting prism design with hologram effect, using backlighting to give its 3D look even more depth (day-night design).
A futuristic lighting concept crowns the diamond design, with colors changing from orange to red to green. In the future, signaling, braking, or charging could be communicated to the outside. Read more about our design concept here. Its manufacture has been forward-looking as well: DECOPUR® is a world first in process technology. Our front panel of the future features resource-saving, efficient parts manufacture and long life cycle, thanks to the DECOPUR® self-healing surface finishing.