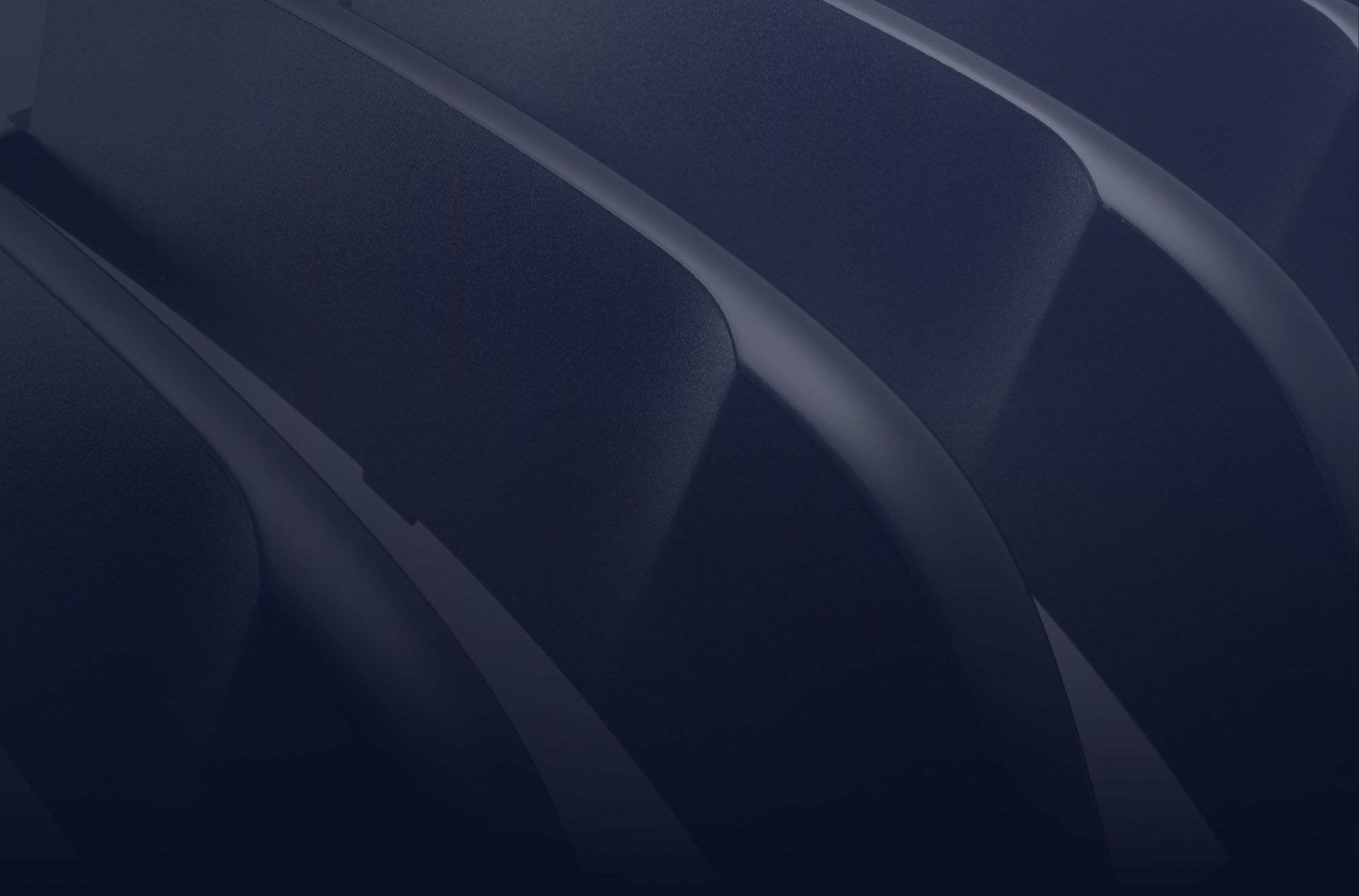 Sustainable metallization with chrome and indium:
Sensational reflections combined with color, design, and real chrome looks are the latest trends from KURZ. The incredible design variations offered by indium-based metallization can even be seamlessly and precisely transferred to components up to 1,000 mm wide. Indium has another advantage: It is particularly suitable for Shy Tech designs and 5G technology. Backlighting provides additional orientation and design highlights.
Efficient and sustainable
A 360° solution partner incorporates sustainability right from the start. KURZ and its partners are continuously developing the value chain. Our IMD process is no exception here:
The one-stop process reduces CO2 consumption in production
Metallization is carried out in a dry process using wafer-thin indium decorative layers, THE environmentally friendly alternative to electroplating
The quality remains the same, even for large series
The decoration does not impair the recyclability of the components
The process is ideal for the use of recycled materials
What's so special about indium- and chrome-based metallization?
THE environmentally friendly alternative to electroplating
Unlimited design freedom: Patterns and colors are just as possible as a real chrome look, glossy, matte, semi-matte, and brushed surfaces
Supports autonomous driving technologies
Backlighting-capable, ideal for Shy Tech designs and touch operation
Environmentally friendly alternative to electroplating
Can be used in large or small applications
Efficient IMD series process (indium) and hot stamping (chrome)
Suitable for different types of plastic: ABS, PC/ABS, ASA, PP, PA12
Can be used for recycled materials
Chromium and indium are REACH compliant and therefore not subject to authorization in the EU
The metallized components can be easily recycled