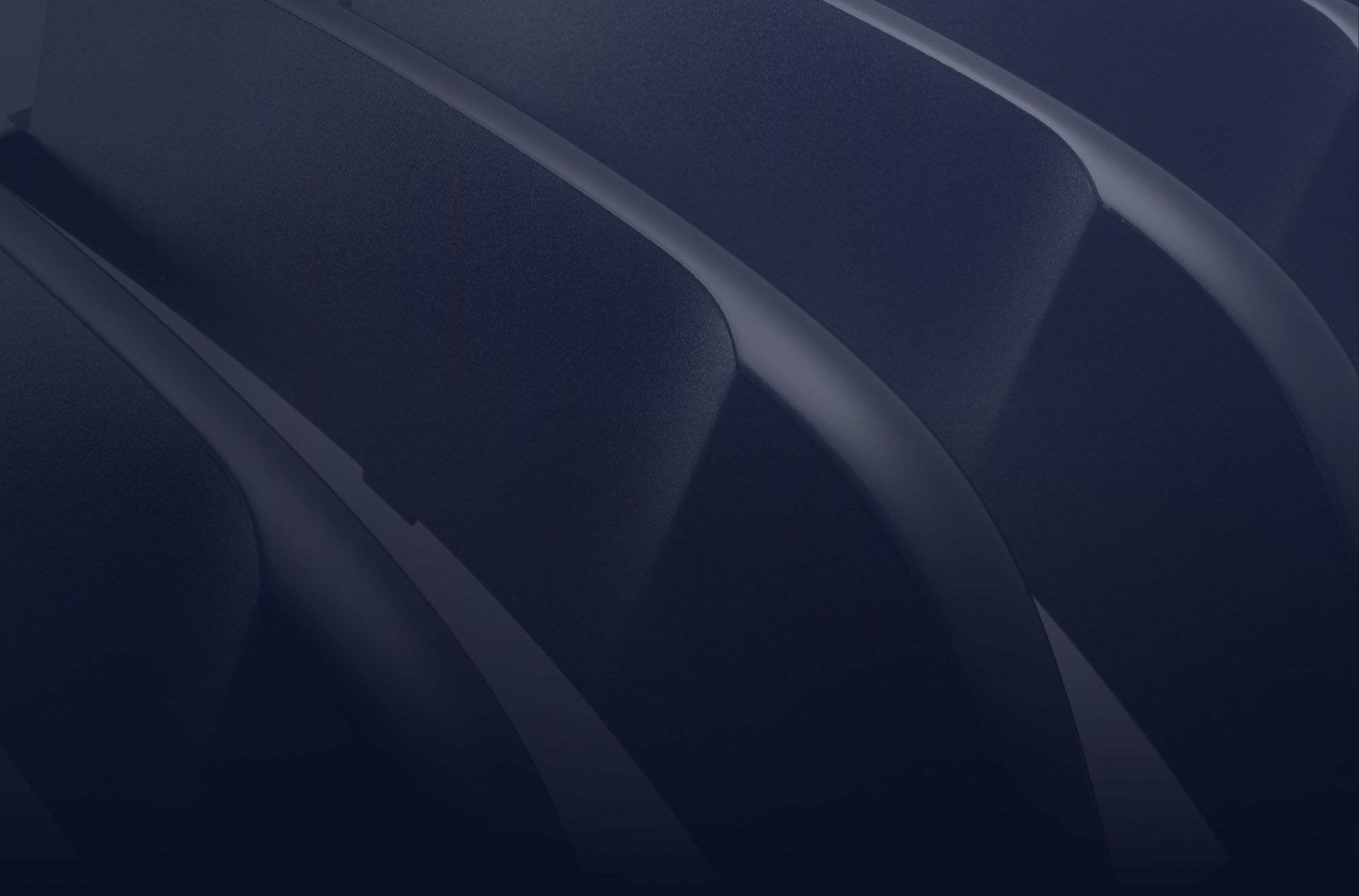 Decorated plastic components – Is recycling possible?
Fürth/ Germany, June 3rd, 2020: The plastics industry is currently under considerable pressure as a result of the problems caused by plastic waste. Plastics manufacturers and processors are required to quickly develop effective concepts for reintegrating materials in the resource cycle. Numerous companies have already developed effective recycling concepts and increased recycling quotas. Can recyclability be made impossible due to the application of decorative or protective coatings? Do mono-materials become composites when coated, meaning that they can no longer be mechanically recycled? Then all efforts would be in vain. As the industry requires clarity on this issue, a manufacturer of transfer finishing products has now examined it.
Packaging for short-lived consumables must be collected in accordance with country-specific regulations and returned to the waste management cycle if possible. In Germany, consumer packaging is collected in the yellow bag or yellow bin, and then sorted and recycled by recycling companies. Whether or not a plastic generally remains recyclable following the application of a decorative transfer finishing depends on two factors: Firstly, the transfer finishing must not impede the processes of the recycling company. As a general rule, the packaging is sorted, ground, washed and extruded. All of this must be possible without any disruptions. Secondly, the resulting extrudate must be of the same quality as a recyclate consisting of uncoated mono-materials.
LEONHARD KURZ in Fürth has commissioned an institute specialising in the classification, assessment and testing of packaging and goods recyclability to test a sample decorated with a transfer finishing from KURZ. The institute has developed a comprehensive catalog of requirements and assessments for EU-wide certification, which is used to assess product recyclability. The submitted small PP bottle with silver coating was certified by the institute as 100 % recyclable.
Trouble-free sorting and recycling
Recyclable materials, such as the submitted PP container, are separated in sorting facilities using near-infrared (NIR) technology. Therefore, identifiability in NIR is a key prerequisite for material sortability. In order to ensure that the transfer finishing exhibits no flaws during the sorting process, various plastic products featuring different transfer finishing products were subjected to testing with regard to their sortability. Plastic products with a surface coverage of up to 65 % could easily be identified. In order to guarantee the recyclability of metallized transfer finishing products, the decoration should not exceed this surface coverage percentage. In the case of non-metallized transfer finishing products, even higher surface coverage proportions are possible.
In addition to the sorting capability, the quality of the prepared material is also considered in detail. No separable impurities were detected following the analysis of the formed recyclate's melting behaviour. The Fürth-based company is currently working together with an independent organisation in order to verify, using further evidence, that the material can be reprocessed using current recycling technologies, thereby ensuring a high-quality recyclate.
Durable technical goods
The collection and sorting mechanisms, which were intended for consumer goods made from plastic, are not suitable for technical products. Technical plastics are generally used for longer than consumer goods, which is why ageing phenomena play a bigger role in this type of plastic. Mechanical recycling for these products is therefore often more difficult, as the plastic has already degraded significantly. For this reason, technical components are often thermally recycled at the end of their lifespans. On the other hand, any scrap that is accrued by the manufacturers is mostly returned back to the material cycle through mechanical recycling. In order to ensure that the mechanical recycling process is not impeded by the transfer finishing products, the company conducted a comprehensive internal study. Injection-molded parts, which had been fully decorated via the efficient in-mold decoration procedure (IMD), were tested.
For the study, a decorated component consisting of PC/ABS (polycarbonate/acrylic-nitrile-butadiene-styrene) was processed into ground material exhibiting a grain size similar to that of granulate. The ground material was used to produce new IMD-coated injection-molded parts. These parts were again processed into ground material and IMD-coated through injection molding. The procedure was repeated four times in total so that the final produced component consisted of fourfold-recycled material. All test runs were carried out with 100 % recyclate. That means significantly stricter testing conditions were implemented than those frequently used in similar real recycling processes. After each round of tests, a part of the ground material was retained and, following the tests, various mixtures were produced with virgin materials as well as 10 and 25 % ground material.
Mechanical properties virtually unaffected
The study was then fully carried out with undecorated components in order to ensure an exact comparison between the mechanical properties of both materials. The result: In a common industry recyclate admixture of 10 or 25 %, the recyclability of the decorated plastic component remains the same. With regard to the mechanical properties, there is no relevant difference in comparison to recyclable, uncoated mono-materials.
As a representation of the mechanical properties, the notch impact strength was tested for the 10 and 25 % mixtures. The results of both materials with recyclate only differed slightly from one another in all four test runs.
Optical quality comparablewith virgin materials
The study also examined the optical quality, surface quality and gloss level of the decorative transfer finishing. Here, too, the result was clear: The surface quality of the decorated components with recyclate is indistinguishable from that of the decorated virgin materials. This result remained the same in all four test cycles. Even multiple admixtures of recyclate yielded a flawless decorative result. In addition, surface-protective features such as scratch, wear and UV resistance were also able to be added to the transfer finishing. Furthermore, no compromises were needed with regard to the transfer finishing of the virgin materials.
Recyclability is maintained
At K 2019, together with the machine manufacturer Engel, KURZ demonstrated that surface decoration and recycling are not just compatible with each other in the sole case of a classic IMD process. In a live demonstration at the Engel booth, a plastic furnished with KURZ decoration was used as a recyclate and processed into a high-quality, decorated component through the IMD Varioform process.
Using the patented IMD Varioform process, components are formed, back-injected, decorated and stamped all in the same step. During this process the decorative coating required a backing material. The decoration manufacturer tailors the backing film to the substrate so as to ensure that the completed molded part is comprised of mechanically recyclable mono-materials.
The material processed during the trade fair demonstration was foamed with MuCell technology. The MuCell process makes components lighter and saves material. However, it may compromise the visual and surface quality. The part manufactured and decorated at the trade fair booth boasted flawless visual and tactile qualities and demonstrated that the one-step IMD Varioform procedure may also be combined with both recycling and lightweight technology.
One less worry
With a suitable design, ultra-thin transfer finishing products do not affect the sortability of plastic waste. The mechanical recyclability of mono-materials also remains the same when they are decorated with these coatings, regardless of whether they were processed through hot stamping, IMD or IMD Varioform.
For manufacturers of plastic packaging or components, it is important that they implement "Design for Recycling" within their project planning. This allows surface designs and utilized materials to be fine-tuned to each other so as to ensure a flawless recycling procedure. If this has already been factored in during parts development, the manufacturers can be sure that the decoration will not hinder their efforts in achieving better recycling quotas.