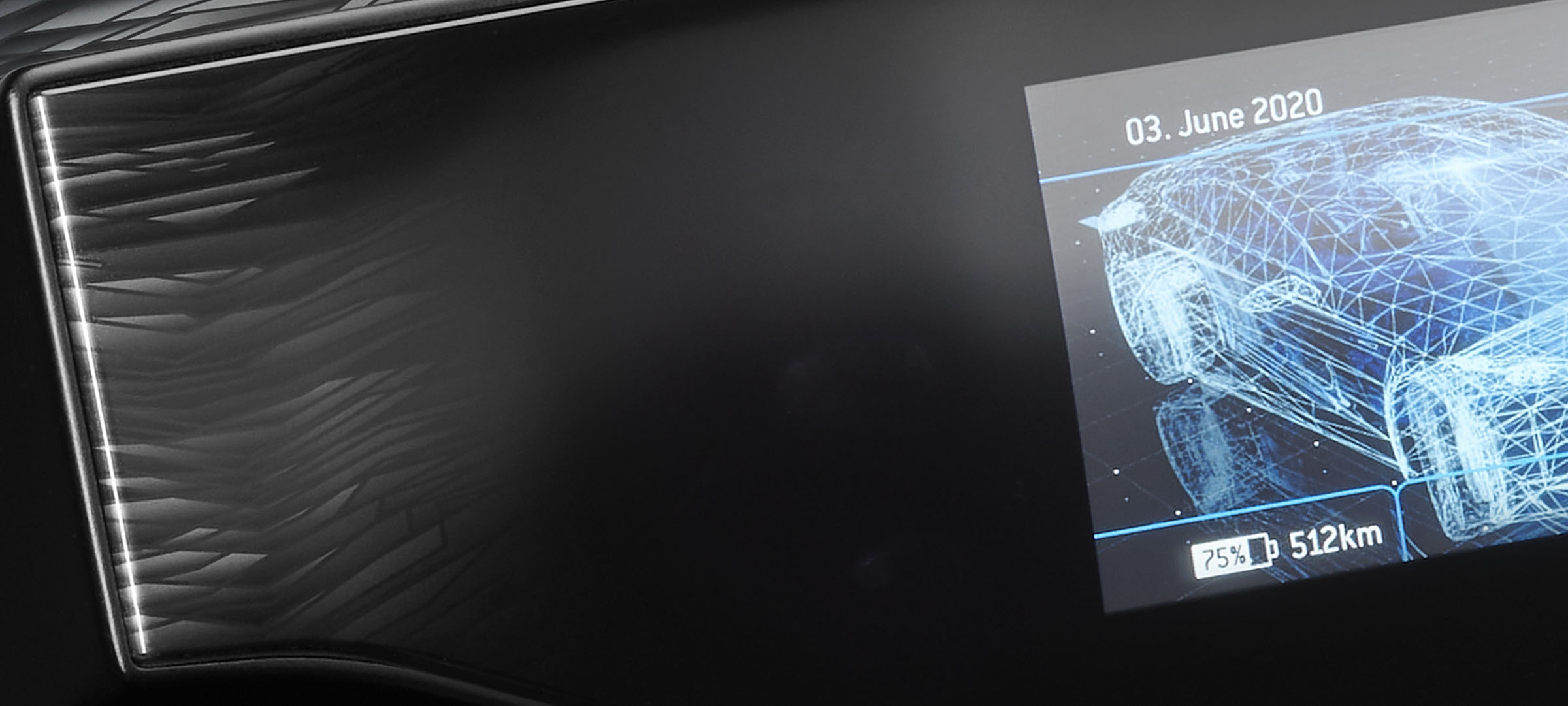 Red Dot Design Award 2020
Futuristic interior panel "Fading Lines"
The vehicle interior of tomorrow? High-quality, individual design, coupled with colors, a certain look and feel, as well as light effects and smart functions create an identity that turns the interior into a mirror of the user's personality. At the same time, the high standards of the industry must be met. Challenge accepted! KURZ has developed a futuristic panel almost one meter wide, which won over the jury of the Red Dot Award 2020 in the Automotive category of the Product Design competition.
The aim was to reconcile maximum functionality with intuitive operation and futuristic design. The driver needs a display that they can operate intuitively, doesn't distract them, and is also clearly arranged. We bundled our entire know-how as a system provider to create this product. The guiding principle in manufacturing: Lifecycle Thinking.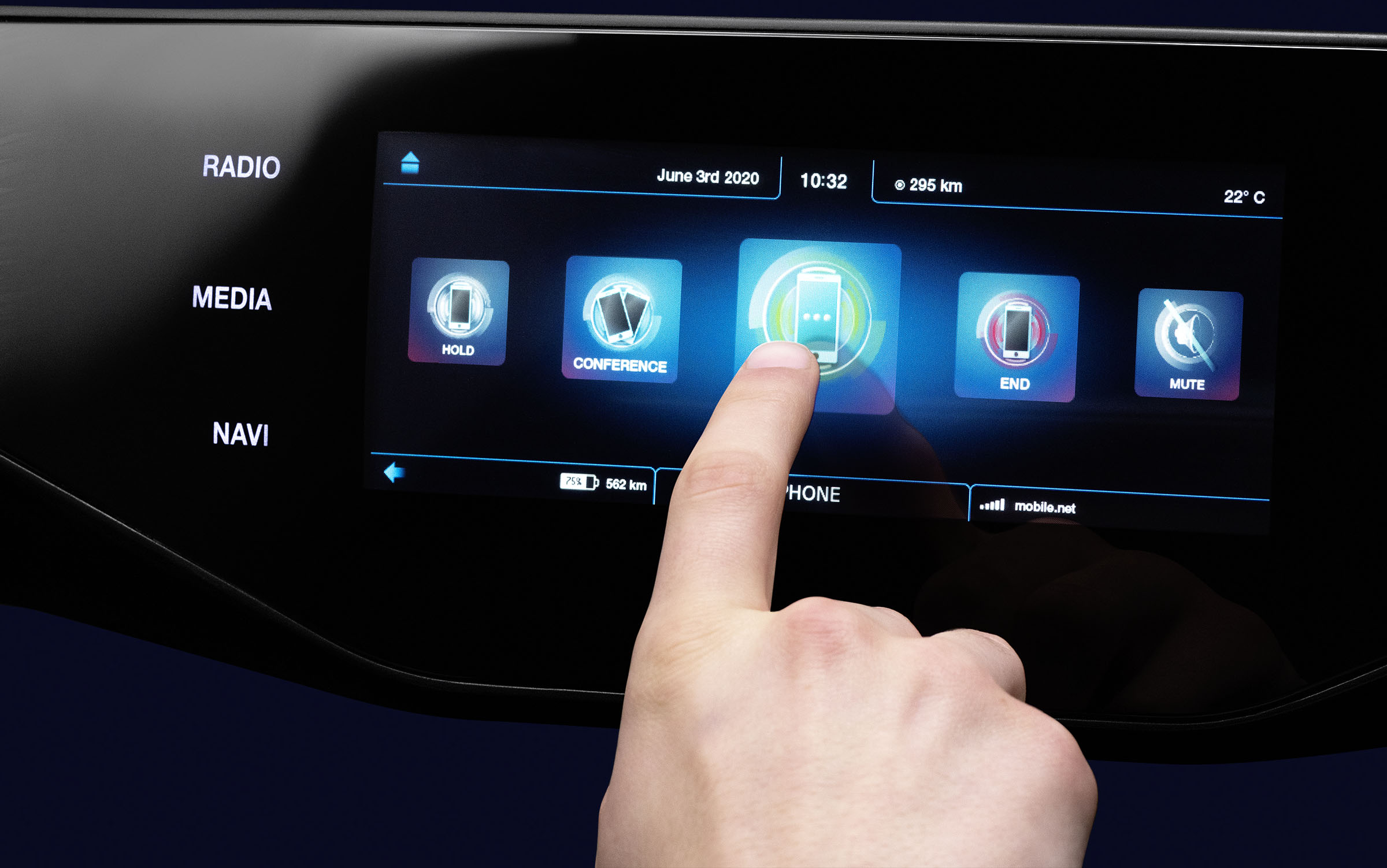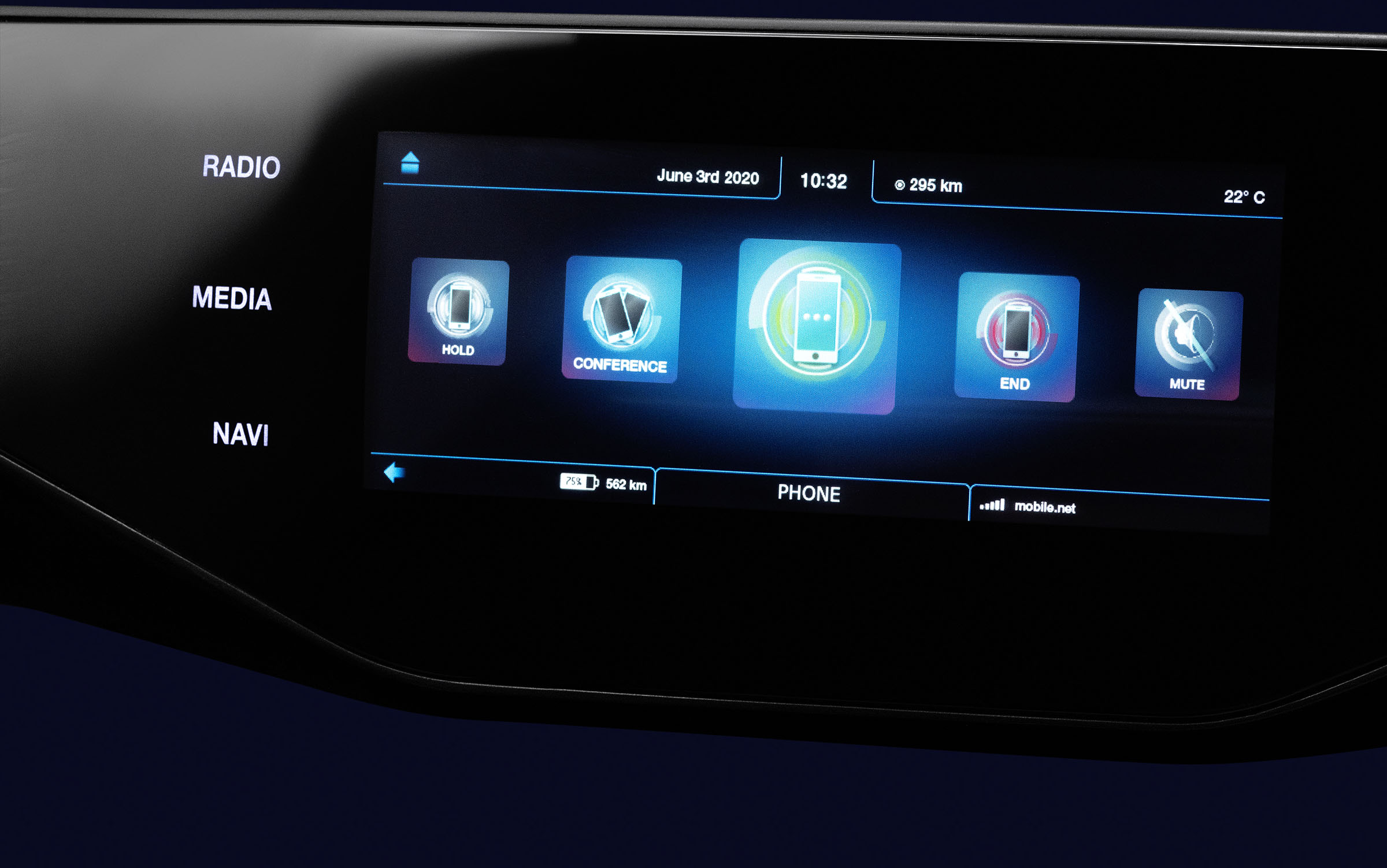 The special feature of the HMI instrument panel is its single image, which is almost one meter wide and produced using the In-Mold Decoration (IMD) process. The central control element of the instrument panel is a touch screen with a multi-touch function and additional touch buttons. These are all hidden behind the completely closed, dead front surface in a glossy piano black design. The functions only become visible when the backlighting is activated. The driver can also activate an atmospheric ambient light via touch. The geometry of the component is also special: The display area organically transforms into the user interface. This emphasizes the control area, with the curved geometry acting as a haptic operating aid.
Here's how we won over the jury:
Completely enclosed surface with Shy Tech design and numerous functions
Extraordinarily long decoration (almost 1 m long)
Combination of several efficient processes in one single process step: Injection molding of the panel, decoration of the individual image in the IMD process, integration of the sensor via In-Mold Electronics (IME)
Additional proximity sensor below the display, applied in a lamination process
Light-controlled touch control panel, fully mechanical and cost-efficiently integrated via Functional Foil Bonding (FFB)